Meet the Team: Louis Wheatley, Strategic Communications Director
We're thrilled to welcome Louis Wheatley to our team as FBO/Chalkboard Project's Strategic Communications Director.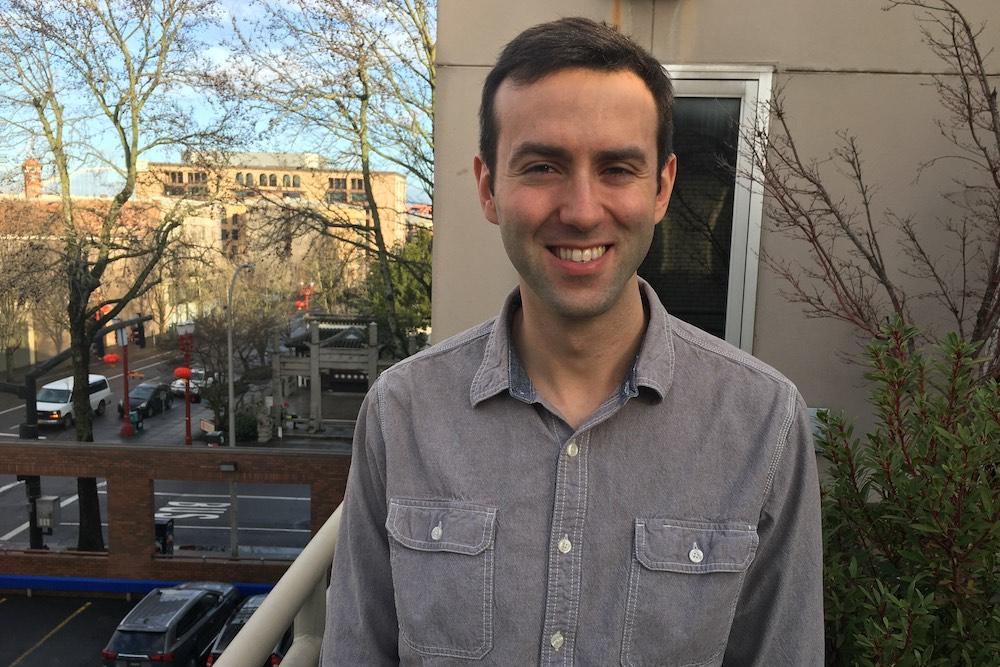 Tags
Storytelling
Inclusive Decision-Making
Louis has woven a passion for democratizing ideas and animating dialogue throughout his career. As FBO/Chalkboard Project's Strategic Communications Director, he helps elevate narratives that spark curiosity, upend entrenched divisions, and catalyze systemic change for children in Oregon.
Before joining Chalkboard, Louis was the director of programming at a nonprofit civic forum and ideas magazine in Los Angeles. Prior to that, he was based in Budapest as a communications specialist for the United Nations, covering rural development in the post-Soviet region. In this interview, he reflects on the stories we hear and the stories we need to tell about Oregon's children.
What brings you to this work?
My family is from the former Czechoslovakia, where my grandmother was an elementary school teacher. As I grew up, she told me stories about teaching behind the Iron Curtain. Under the Soviet regime, schools repressed independent thought, repressed local communities and cultures, and repressed democracy. This history lesson taught me to value self-determination from an early age, and her stories still weigh heavily on my mind. They make me reflect on what values our public education system upholds today, how we articulate the way children learn and grow, and how the narratives we tell shape the formal and informal systems that support children.
What are some of the most influential narratives that you see playing out around children and education?
In this data-driven era, measurements and statistics often dictate the story of how our children are learning and doing. The narrative often takes a dark turn when we try to explain why some students are struggling. Deficit-based language and isolated data points frame a child or a family or a community as the problem, when the problem lies with the system.
More broadly, I hope Oregonians will continue to reflect on the notion that education is a public good. The overarching narrative about what we, as a state, owe to our children is always evolving. We need to guide this narrative to prioritize equity and ensure every child in Oregon has the opportunity to learn, grow, and thrive.
What values would you like to see underpin Oregon's education system?
The Student Success Act is prioritizing community engagement, and I'm eager to see how Oregon can keep building upon this principle beyond this legislation. For instance, I've been intrigued by cities and schools that have experimented with participatory budgeting. Seeing students, families, and educators empowered to make spending decisions alongside elected leaders reminds me that we're only just beginning to innovate what community engagement can look like.
Where do you draw inspiration?
I draw inspiration from long trails, from reading history, and from my family. I'm also invigorated by the wisdom of children and the clarity with which they see the world.
STAY IN TOUCH
Sign up for our newsletter to get the latest news, research, and more from Foundations for a Better Oregon.