WHAT WE BELIEVE
We believe Oregon's children are a shared responsibility. FBO's values, theory of change, and partnerships drive our work to ensure Oregon lives up to this sacred responsibility.
Oregon's children and families know what they need.
Children are fundamentally connected to their families, communities, and unique cultural contexts. But more often than not, the systems that serve children take a top-down, one-size-fits-all approach that disenfranchises community voice. We are building our theory of change on a set of philosophies that underpin FBO's strategic priorities and nurture the conditions for a better Oregon.
Communities experiencing the complexities of systemic inequity have the deepest understanding of what they need and why. That's why real systems change happens when communities—especially those experiencing systemic injustice—are included in the entire cycle of change, from discovery and design to decision-making and accountability.
We need long-view, systems-level thinking—both inside and around public education—to generate systemic change for children. Demystifying how complex systems work allows us to question "the way it's always been" and dismantle structural inequities that discriminate by race, income, geography, and more.
A community-centered culture of research and data is essential to rebuilding trust with historically underserved communities. Oregon must elevate the lived experiences of children and families to develop more holistic data measures, identify better solutions, and hold systems responsible for the outcomes they produce.
Oregon's children are a shared responsibility. To solve complex problems with sustainable and systemic solutions, we need to build networks of trust that encourage shared learning, collaboration, risk-taking, and collective action.
A BETTER OREGON SUPPORTS EVERY CHILD TO LEARN, GROW, AND THRIVE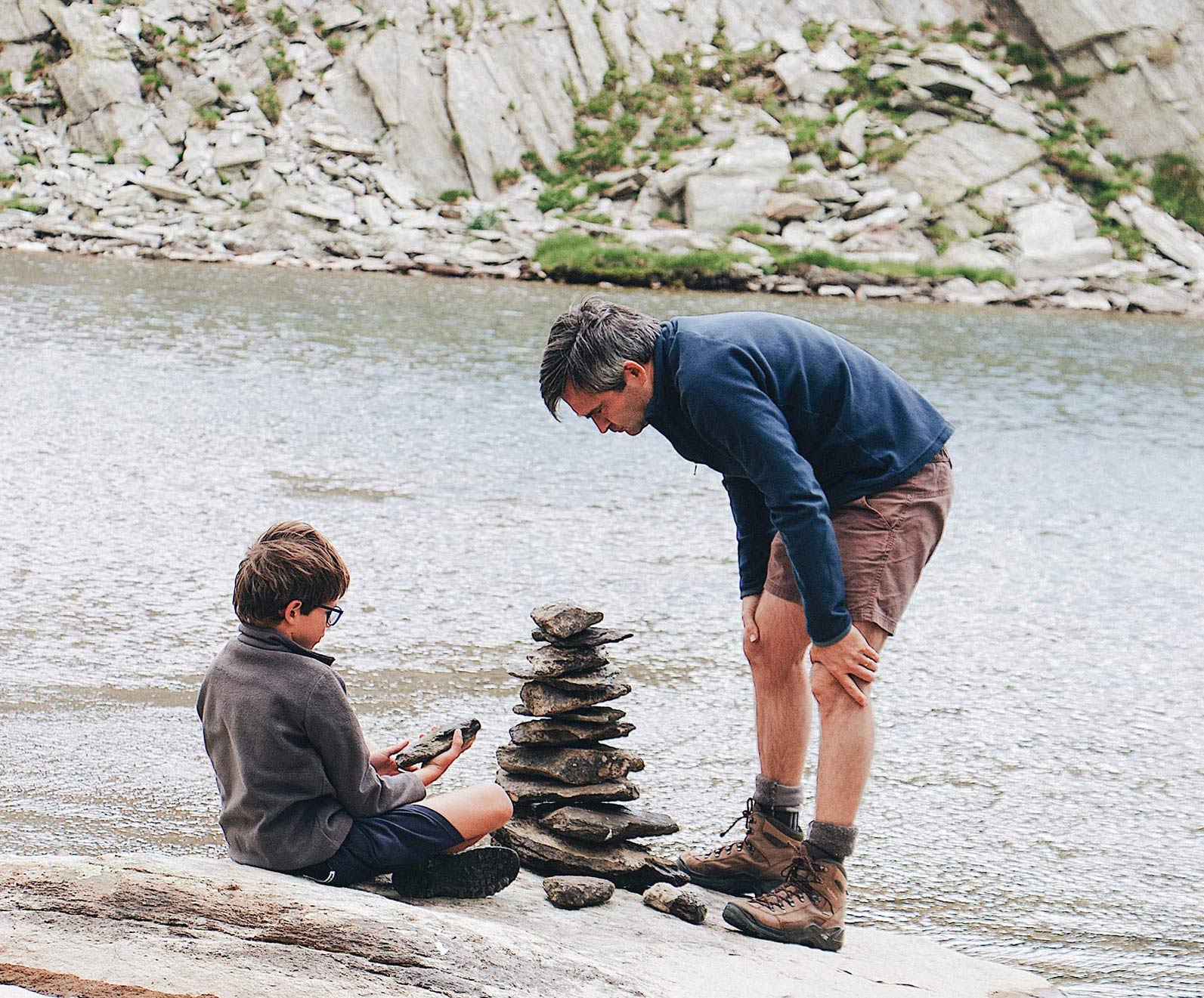 In centering children.
In equity as active practice.
In empathy and curiosity.
In honoring place.
In interdependence and self-determination.
In building authentic relationships.
In diverse perspective and collaboration.
Collaboration is at the heart of FBO's work.
By forging networks of trust with partners in community and across the public, private, civic, and philanthropic sectors, we humbly build on each other's strengths to act courageously together. Despite decades of oppression, fatigue, mistrust, and false starts, we believe Oregonians hold onto hope for reconciliation and collective action.
COMMUNITY COLLABORATION
From the Siskiyous and the Coast Range to the High Desert and Hells Canyon, we work with community partners in all corners of Oregon to drive transformative change from the ground up. Their voices, expertise, and trusted relationships with children and families are critical to understanding the root causes of inequity, and identifying what children really need to learn, grow, and thrive. We're honored to support established and emerging networks of community-based organizations, culturally specific service providers, and rural voices to advocate for equitable policies and investments that center children, target disparities, and adapt to local context.
CROSS-SECTOR CONNECTION
We partner with state policymakers, state agencies, and sovereign nations; with Oregon's philanthropic, business, and research communities; and with the educators, administrators, social workers, childcare providers, and many more who play vital roles caring for Oregon's children. Together, we can deepen our understanding of the complex systems that serve children, and collaborate on strategies that address unique local conditions while driving statewide impact.
NATIONAL NETWORKS
At the national level, FBO engages with networks of community organizers, policy practitioners, researchers, and funders through the National Public Education Support Fund and the Partnership for the Future of Learning. By sharing Oregon's struggles and successes while learning from other states, we can bolster Oregon's momentum within a national movement for educational equity and social justice.
STAY IN TOUCH
Sign up for our newsletter to get the latest news, research, and more from Foundations for a Better Oregon.