Carina Miller Joins FBO Board of Directors
A longstanding leader in her Tribe and the Pacific Northwest, she brings a sharp focus on systems change and deep commitment to community.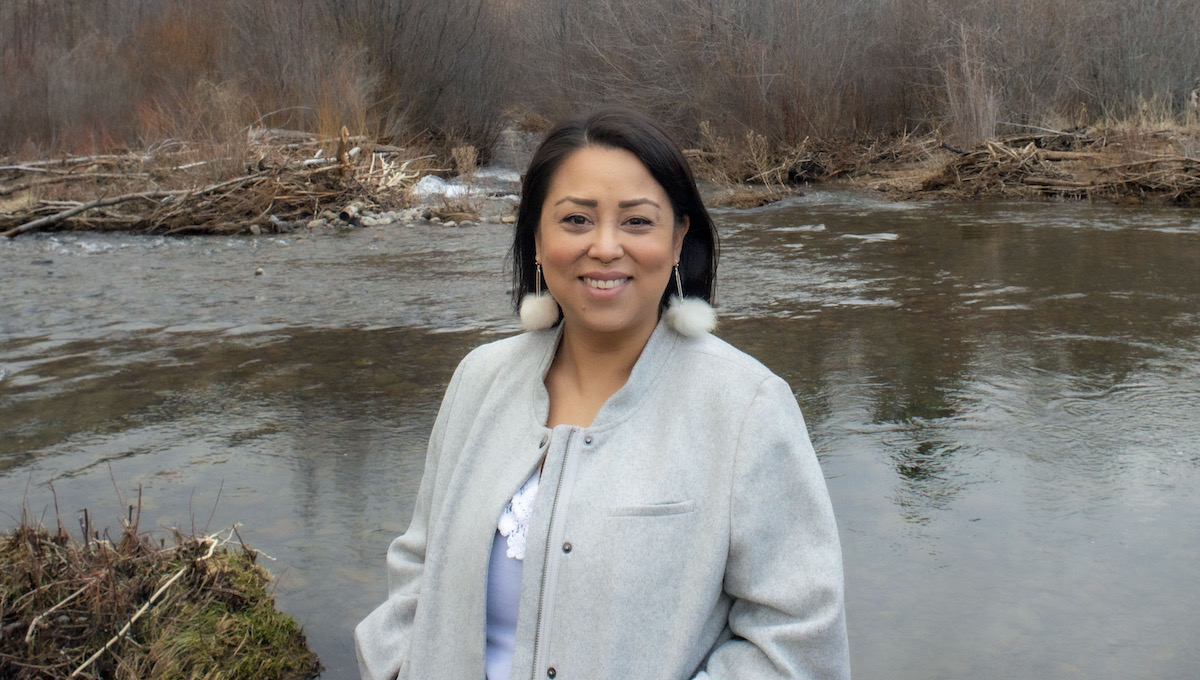 Foundations for a Better Oregon (FBO) is thrilled to announce that Carina Miller—a longstanding tribal, regional, and statewide leader and advocate—has been elected to the FBO Board of Directors. 
"Carina's passion, knowledge, and commitment to her community are instantly clear upon meeting her," said Toya Fick, chair of Meyer Memorial Trust's Board of Trustees and an FBO Board member. "With a wealth of experience and understanding of how systems impact Oregon's children, Carina's is a voice that FBO absolutely needs. I am looking forward to learning from her."
Carina Miller is a proud Warm Springs, Wasco, and Yakima mother. She was raised on the Warm Springs Indian Reservation in Central Oregon, where she continues to live and work. She served as an elected member of the 27th Tribal Council of Warm Springs from 2016 to 2019, and was the 2020 Democratic nominee for Oregon State Senate District 30. She joins FBO as it embarks on a new chapter of work, bridging community, philanthropy, and policymakers to rethink how Oregon supports every child to learn, grow, and thrive. 
"There's been a real pivot in philanthropy toward recognizing that change is fluid. When working with impacted communities, we won't always have the exact answers right away. To really break through, it's important to step up, misstep, and find those answers together," said Miller. "I'm excited to join the FBO Board and continue shifting how Oregon thinks about making change for children."
Miller brings a depth and breadth of expertise to the FBO Board, drawing on her lived experience as well as cross-disciplinary work in research and data, social services, early childhood education, and journalism. She is currently an economic research analyst for the Warm Springs Community Action Team, where she works on the Vibrant Tribal Economies Initiative. She is also a co-founder of UNITE Warm Springs, a grassroots political nonprofit, and the National Inter-Tribal Energy Council, which advances tribal energy policy, investment, and business development. 
Miller's extensive leadership includes serving as Vice-Chair of the Columbia River Gorge Commission; as Co-Chair of the Energy Committee for the Affiliated Tribes of Northwest Indians; as a member of Governor's Regional Equity in Recovery Council; as Chair of the Native American Caucus for the Democratic Party of Oregon; and as a board member with the ACLU of Oregon. She holds a degree in Ethnic Studies from the University of Oregon.
"Carina is a brilliant thinker and compassionate advocate with deep ties to her Tribe and Central Oregon," said Whitney Grubbs, Executive Director of FBO. "Her leadership at home and across the Pacific Northwest embodies what children and families need: a sharp focus on systems change and unwavering dedication to community. She will bring unparalleled perspective and insight to FBO's work."
"It's an honor to welcome Carina to the FBO Board," said Martha Richards, Executive Director of the James F. and Marion L. Miller Foundation and Chair of FBO's Board of Directors. "Her vision, passion, and acumen couldn't be more important in this shared effort to advance a better Oregon for every child."
STAY IN TOUCH
Sign up for our newsletter to get the latest news, research, and more from Foundations for a Better Oregon.