Meet the Team: Briana Babbitt, Operations Associate
We're delighted to welcome Briana Babbitt to our team as FBO/Chalkboard Project's Operations Associate.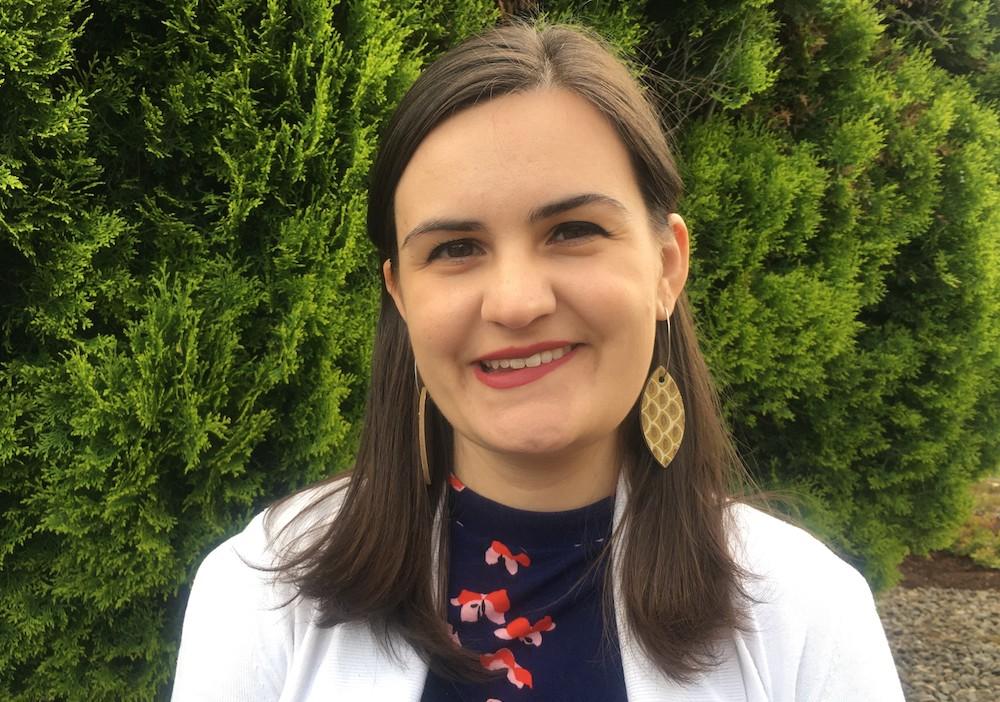 FBO/Chalkboard Project is delighted to welcome Briana Babbitt to our team. As Chalkboard's Operations Associate, she supports our team and partners to work ambitiously and effectively toward a more equitable and just Oregon.
Briana joins Chalkboard Project with a passion for fostering shared responsibility for the well-being of Oregon's children. Through her past work at All Hands Raised and Reading Results, she has immersed herself in collective efforts to ensure racial equity in education throughout Multnomah County.
In this interview, Briana traces her sense of purpose back to her love of learning, to her eight cousins, and to the kinds of conversations that drive meaningful change. 
What brings you to this work?
Growing up, I always loved school. Sometime during elementary school, I remember crying because I was tired of summer vacation and wanted to go back to school. I was very curious, and always enjoyed learning about new things. Ever since graduating from college, the work that excites me most still revolves around education.
In my extended family, I'm also the oldest of my generation: I have eight cousins between the ages of nine months and eleven years old, some of whom are Latinx and some of whom are white. There are so many systemic barriers that have caused some of them to start way behind the others before they even walk into kindergarten. It breaks my heart, and it drives me to figure out how to break down those barriers and make our systems more equitable.
You've dedicated your recent work to supporting closer ties between public schools and the communities they serve. Why is building that bridge so important? 
Our children are our future, and public schools don't have to do everything by themselves. We ask schools to do so much with high expectations—not just teaching students, but also providing food, a safe place to be, and caring adult relationships, among other things. There are many people and organizations who care deeply about our students, and aligning our work helps everyone.
Since the pandemic began and the movement for racial justice has swelled, what do you see that's most heartening to you?
Among my white and white-passing friends, I've seen a lot more honest and nuanced conversations about the importance of Black Lives Matter, of amplifying Black voices, of the need to make sure that the protests you're going to are led by Black organizers. As non-Black people, it's our job to educate those closest to us and acknowledge that we all have been brought up surrounded by white supremacy. Unlearning those ideals takes time, but we're insisting on learning and doing better.
Where do you draw inspiration?
Oregon's students—especially our students of color, who persist despite having so many obstacles to overcome. And I am constantly inspired by colleagues, acquaintances, family, and friends who continue to show up and put in the hard work. I love when I meet someone new and as I get to know them, I learn that they're a school counselor, or work for another local nonprofit, or that their grandmother was an elementary school teacher (mine was!). There is a huge community that cares about the lives of our kids.
STAY IN TOUCH
Sign up for our newsletter to get the latest news, research, and more from Foundations for a Better Oregon.